*CLASSES at Let It Bead*
A new assortment of classes to enhance your beading prowess!
Our classes are scheduled upon request. Please look over the list, choose a class, and call us to register. We encourage you to sign up a beading companion to come along with you!
*10% off all materials purchased day of class!*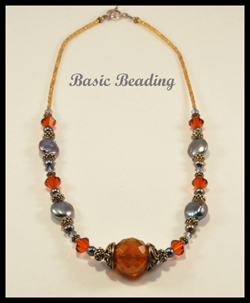 BASIC BEADING $25 2 Hours
Learn a no-nonsense approach to the basics of beading. We will teach you about all the materials and techniques needed to create beautiful necklaces and bracelets, plus share our expertise in design and color.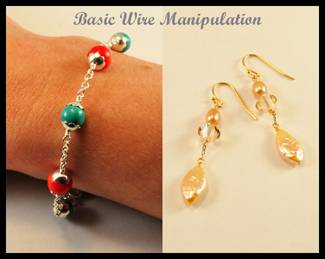 BASIC WIRE MANIPULATION $35 2 Hours
This class teaches all the basic techniques for manipulating wire: reinforced loops, incorporating beads into a chain, and embellishing with wire. Come immerse yourself in the wonderful world of wire -- it's only the beginning!
Note: This is a technique class only.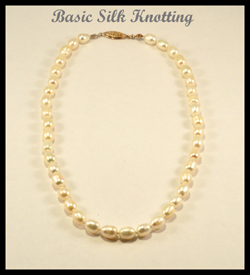 BASIC SILK KNOTTING $25 2 hours
Learn how to knot and finish a necklace using either French wire or clamshells to attach a clasp. Beads may be knotted continuously or in a "floating" presentation. A pendant may also be added.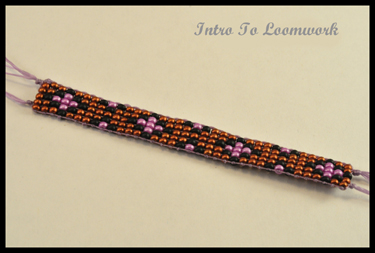 INTRO TO LOOMWORK $25 2 hours
Learn the fundamentals of using the proper materials, threading, beading and pattern design on a bead loom.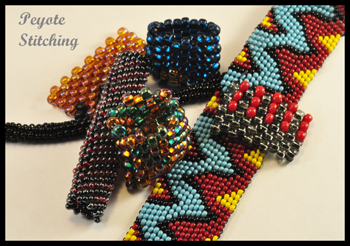 PEYOTE STITCHING $25 2 hours
Learn the basics of off-loom seed beading stitches that are the basis for more advanced beadwork designs. Each class will be tailored to the specific requests of the students.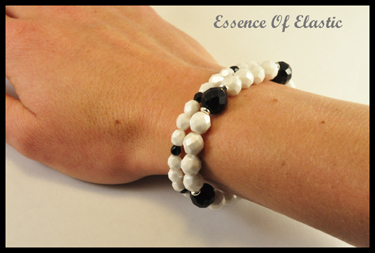 ESSENCE OF ELASTIC $12.50 1 hour
Ever wrestle with elastic? Either the knot doesn't hold or it breaks away. This class goes over all you could ever need to know about the ever so fussy elastic. Learn about the proper products, what beads you can and cannot use, the correct knots and finishing secrets.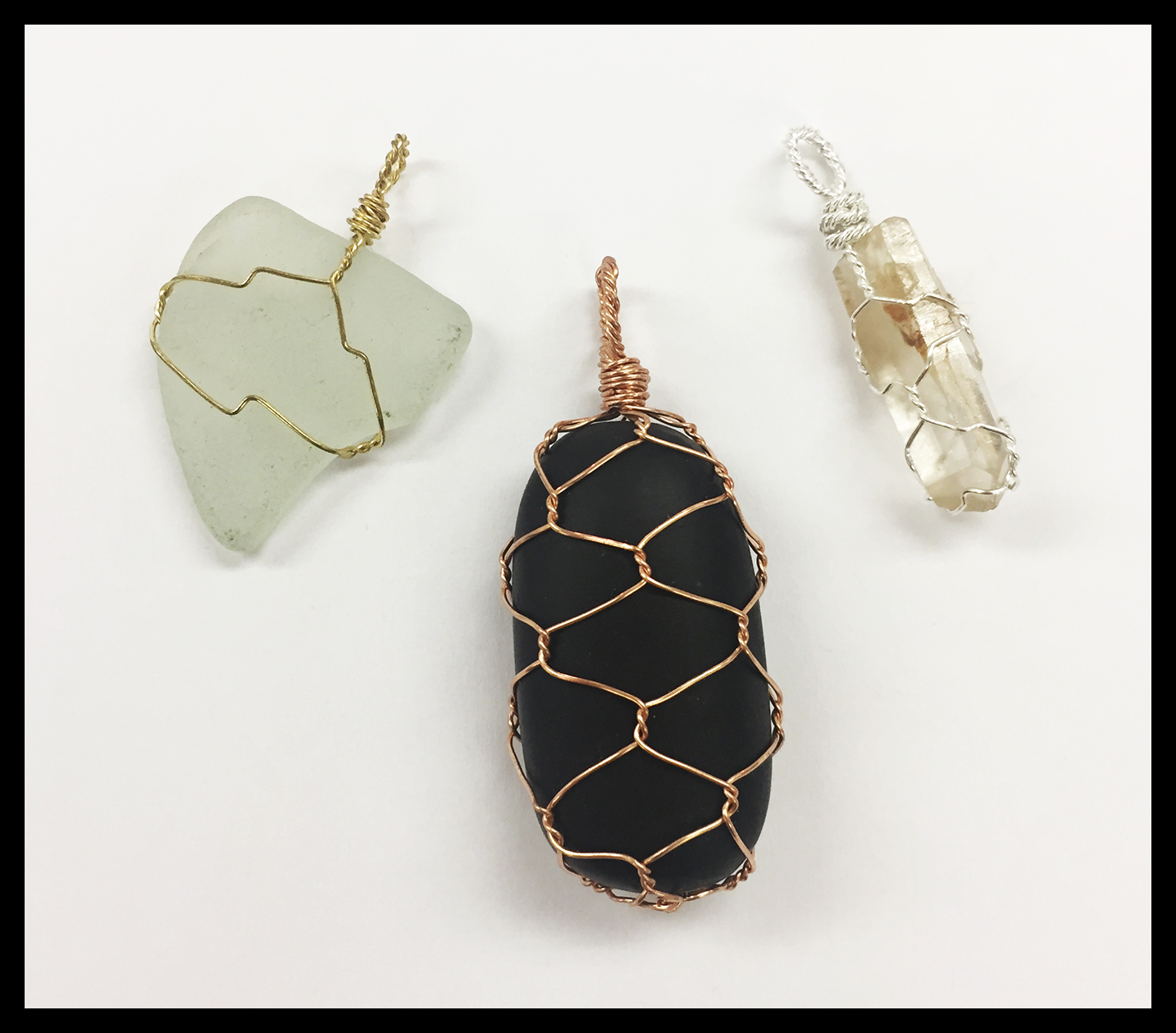 BASIC WIRE WRAPPING $20 1 hour
Do you have a collection of rocks that you would like to learn how to wrap and turn into wearable jewelry? This class shows you how to use various gauges of wire to create a cage that securely fastens your precious stones inside of it. Use of different appropriate tools is explored along with creating a bail, or a loop, to hang your designs on cord or chain.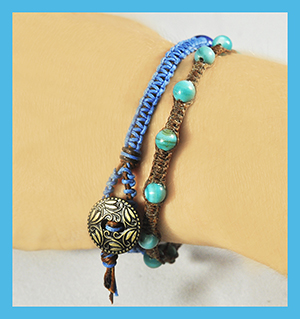 SQUARE KNOT MACRAME BRACELET $20 1 hour
In this class you will learn how to make a macrame bracelet using the versatile square knot. We will discuss all of the steps for making a square knot bracelet with a button style closure and your choice of beads! You will learn the square knot as well as a couple of variations on it, and leave the class with at least one finished bracelet. This class is $20 for a one hour session.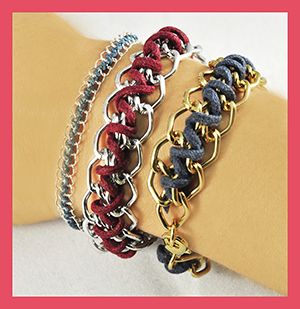 WOVEN CHAIN BRACELET $20 1 hour
This lesson teaches you to weave chain together using waxed cording to create fashionable bracelets. We also cover how to use jump rings to incorporate a clasp into your piece. These bracelets look great stacked on your wrist in multiples or with other bracelets. Each student leaves class with at least one finished woven bracelet. This class is $20 for a one hour session.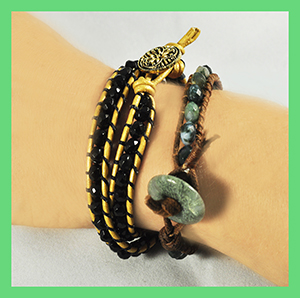 "CHAN LUU" WRAP STYLE BRACELET $30 2 hours
This class teaches you how to make the wrap style bracelet popularized by the jewelry designer Chan Luu. We will explore all of the steps in making a bracelet that wraps one time around the wrist, with a button style closure and your choice of beads. We will also discuss how to translate the pattern into a bracelet that wraps several times around the wrist. Each student leaves class with at least one finished single wrap bracelet. This class is $30 for a two hour session.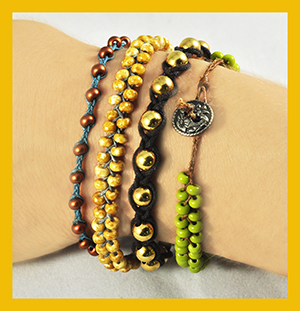 BRAIDED BEAD BRACELET $20 1 hour
In this workshop you will learn to incorporate seed beads into a braid creating stylish bracelets. Using a combination of waxed cording and seed beads gives you a finished piece of jewelry that is economical to make, yet looks classy and expensive. Each student leaves class with at least one finished bracelet. This class is $20 for a one hour session.
PRIVATE LESSONS $35/hour/person
For those that would prefer more personal attention, we offer private versions of all of our classes. We also set up private classes for those wanting to do a specific project requiring step-by-step assistance.
IMPORTANT CLASS INFO
Class fees must be paid at the time you register. Refunds will be given only if you cancel more than 48 hours before class time. Likewise, you will be notified at least 48 hours in advance if your class needs to be rescheduled.

Students receive a 10% discount on all items purchased the day of the class! (Excluding books, magazines and consignment items).

Guests sitting at the table with a beading student will be charged a guest fee of $7.50 for the $12.50 class, $15 for the $20 and $25 classes and $20 for the $35 classes.
-------------------------------------------------------------------------------------------